The COVID-19 epidemic is not over yet, the hepatitis of unknown cause in children has not yet been found out, and there is actually a new virus epidemic - the Monkeypox.
According to the latest news from World Health Organization(WHO), as of June 5, 911 confirmed cases and 76 suspected cases of Monkeypox had been reported from 36 member states. On June 3, the World Health Organization(WHO) revised the risk level of Monkeypox to "moderate".
The confirmed and suspected cases were mostly reported by Britain, Spain, Portugal and the United States, the rest from Germany, Australia, Italy, Sweden, Belgium and Canada.
In addition to the successive reports of confirmed cases of Monkeypox in Britain, the United States, Portugal and Spain, many more countries, including Germany, Australia, Italy, Sweden, Belgium and Canada, have also confirmed multiple cases of the Monkeypox.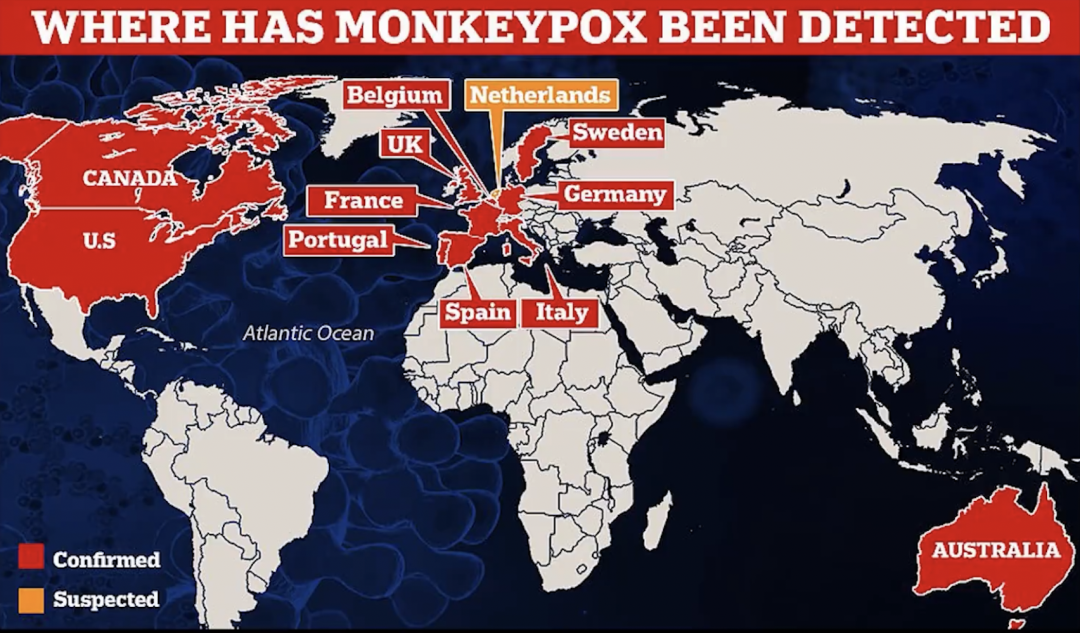 What are the symptoms of monkeypox?
The clinical symptoms of Monkeypox are similar to but milder than the symptoms of Smallpox.
Infected individuals may experience fever, severe headache, swollen lymph nodes, exhaustion, backache, muscle aches and rash, commonly occurs on the face, palms of the hands, soles of the feet and torso.
The infection is divided into two phases:
Onset phase (0-5 days)
Skin rash period (1-3 days)
The appearance of a thick pox on the skin, also similar to Smallpox.
At present, Hangzhou Laihe Biotech Co.,Ltd. is stepping up the research and development of the related products, hoping to do our part for prevention and control of the epidemic. We always believe that as long as we work together, we will eventually clear the clouds and usher in a new dawn.
---
Post time: Jun-10-2022