Dear Valued Partners,
Here we are inviting you to visit our Booth at Medlab, Dubai, World Trade Center.
Booth No.Z2,F21, 6th -9th, February 2023
During this time, we would like to introduce our health care test products with Lateral flow Assay including COVID-19 test,
DOA test, Influenza A&B test and other infection disease test. And we also offer one-step detection solutions as DOA hair
test, Cardiac Markers test with Immunofluorescence analyzer.
We can't wait to seeing you soon and look forward to you sharing precious thoughts with us.
Yours Sincerely,
Hangzhou Laihe Biotech Co.,Ltd.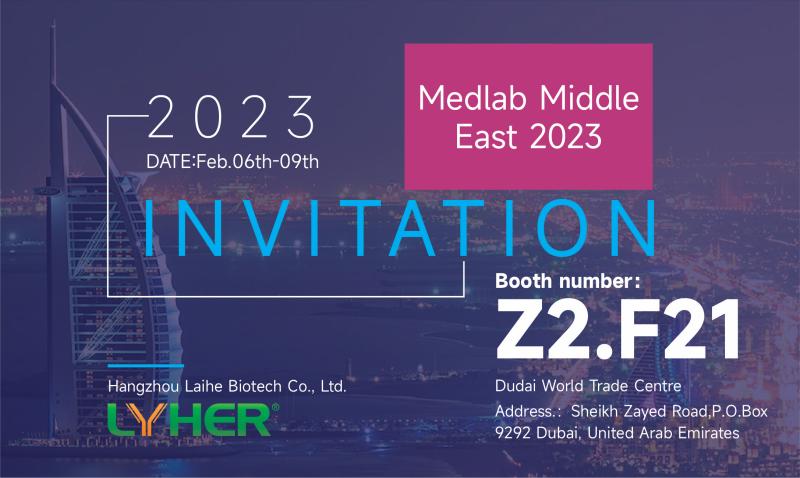 ---
Post time: Jan-18-2023
Previous:Total IgE Test