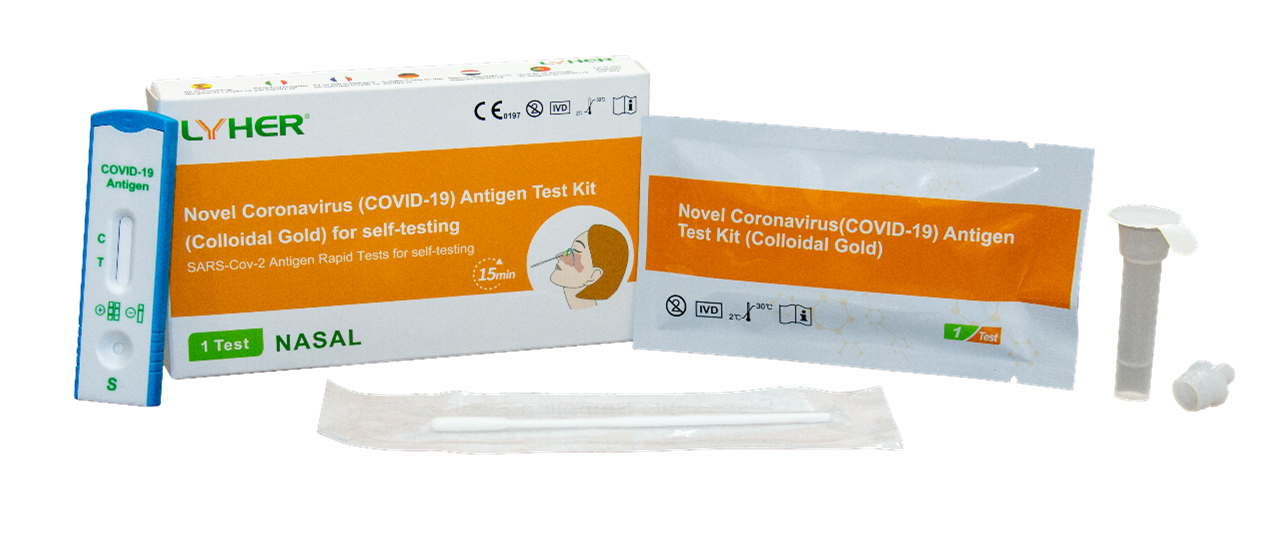 LYHER NOVEL CORONAVIRUS (COVID-19) ANTIGEN TEST KIT (COLLOIDAL GOLD) - NASAL is for the direct and qualitative detection of antigen of SARS-CoV-2, and for in vitro diagnostic use for non-prescription home use with self-collected nasal swab specimens directly. Specification 1T/5T/25T available as option for your free choose.
Through continuous verification, this kit can effectively detect a variety of global pandemic strains of the novel coronavirus, including Alpha, Beta, Gamma, Delta, Lambda, Omicron sub-types and other virus of concern (VOC).
Laihe is glad to announce that LYHER NOVEL CORONAVIRUS (COVID-19) ANTIGEN TEST KIT (COLLOIDAL GOLD) - NASAL is granted for importation and sale by Health Canada (Santé Canada) on 13 Mar, 2023.
Since 2020, Laihe covid related products have successively obtained the admission qualification of European CE, the UK, Germany, Australia, the US, Israel, Thailand, Malaysia, Peru and other more than 60 countries and regions, completed the orders of many governments, and have been continuing to carry out the verification of new VOC as post-market surveillance, continuing to make efforts for the normalized detection of global COVID-19 infection in the future.
Hangzhou Laihe Biotech Co.,Ltd. is original manufacturer specialized in R&D, manufacturing, marketing and service of IVD products. We're offering a wide range of tests: DOA test kit (Urine/Saliva/Hair), Infectious Disease test kit, Cardiac marker test kit, Tumor marker test kit, TORCH & Fertility test kit, POCT quantitative analyzer; uncut sheet and OEM/ODM service are available as well.
Please feel free to reach out us at office@lyher.com if you need or have any inquiry for our products.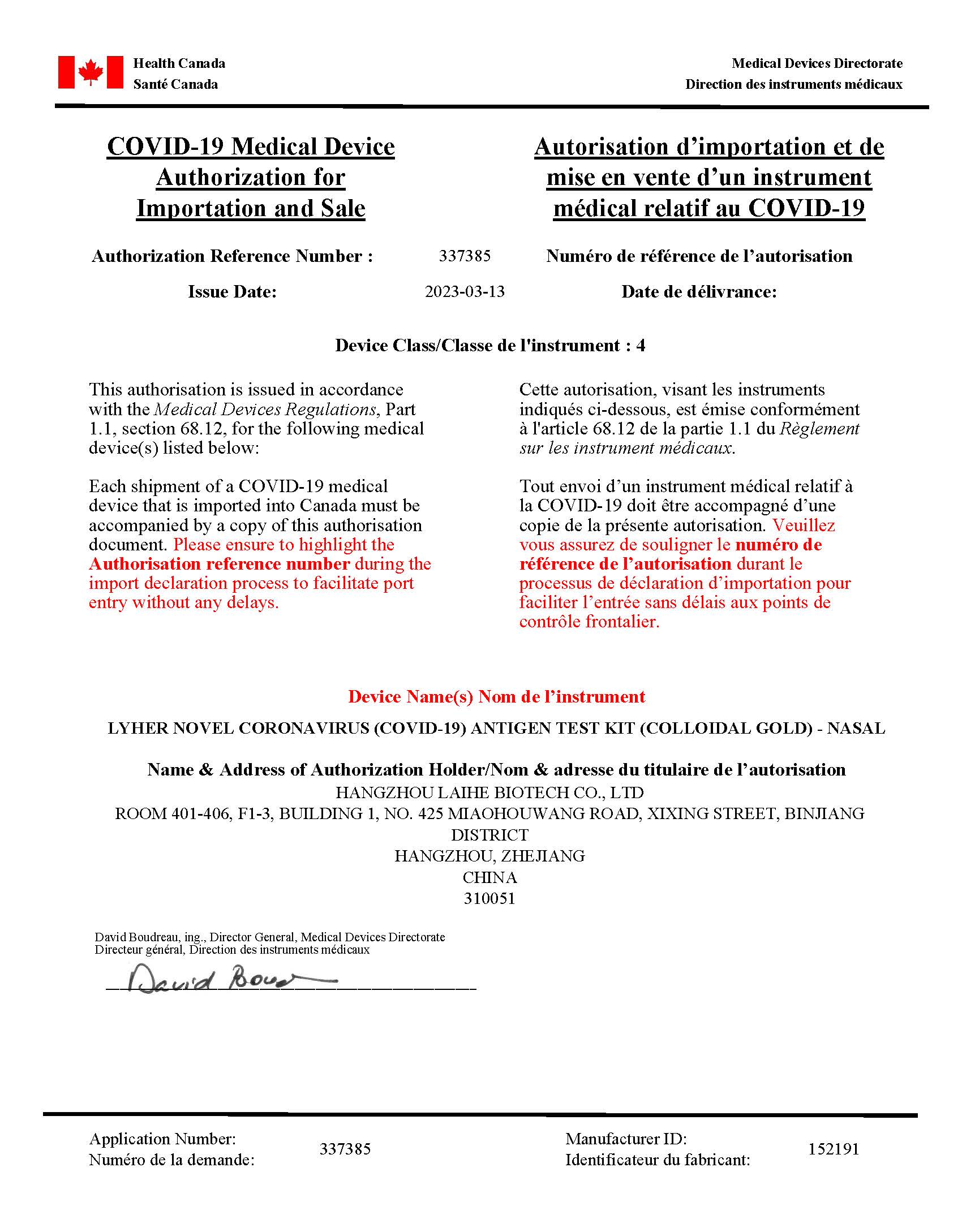 ---
Post time: Mar-23-2023
Previous:COVID-19 Vs Influenza