On May 6th , 2022, LYHER Self-Testing Series new products have obtained CE certificates, such as COVID-19 and Influenza A/B Antigen Test Kit for self-testing , SARS-CoV-2 Antigen Rapid Test for self-testing(Saliva), which are independently researched and developed by Hangzhou laihe Biotech Co,.Ltd.. It also means that the new products have successfully entered into the European market.
According to the data of WHO, the number of severe respiratory patients caused by influenza is estimated to reach 3 million to 5 million each year, and about 290,000 to 650,000 people die as a result.
The clinical symptoms of influenza infection and COVID-19 infection are similar. Therefore, it is necessary to distinguish the different viruses so as to guide the further diagnosis and treatment.
This test kit can effectively detect global epidemic strains including Alpha, Beta, Gamma, Delta, Lambda, Omicron variants, etc. It can also effectively detect seasonal influenza A and B viruses, providing auxiliary and reference information to distinguish the type of infection and support for subsequent diagnosis and treatment. Home self-testing product can help people quickly and conveniently complete the initial screening of diseases during the epidemic period, reducing unnecessary hospital consultations.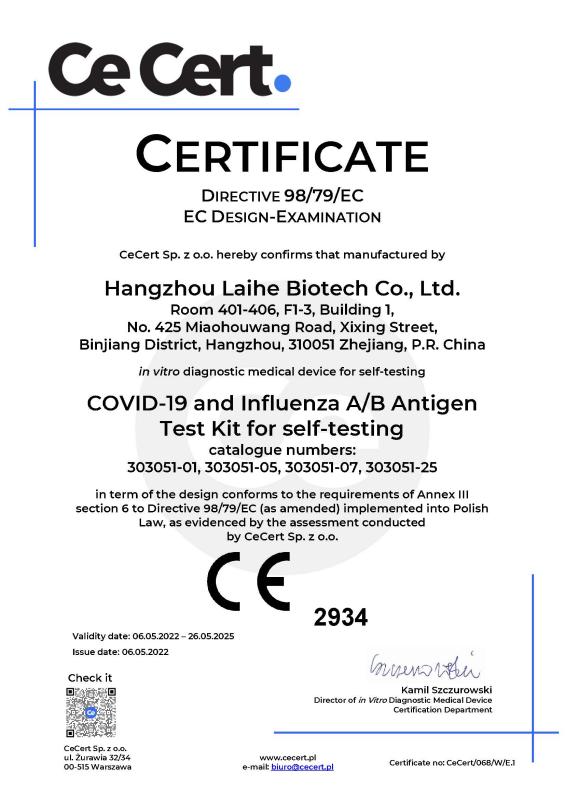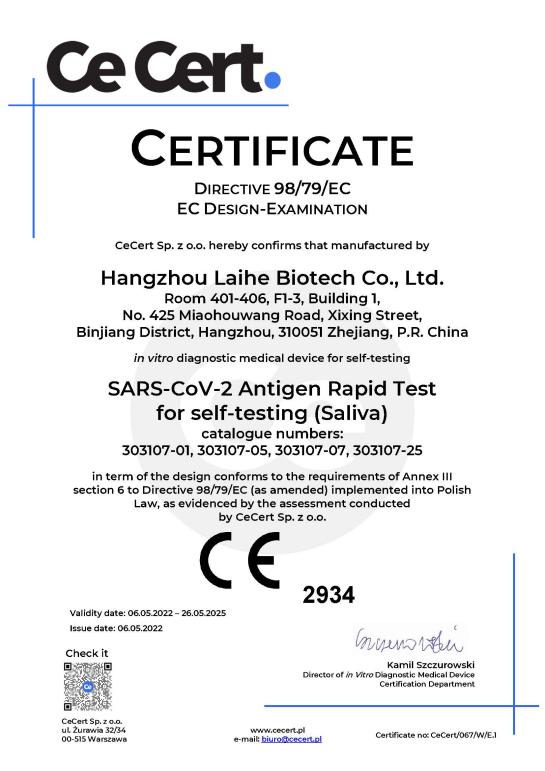 Since 2020, Laihe Bio's SARS-CoV-2 testing series related products have successively obtained the access qualifications of the EU CE, Germany, the UK, Australia, Israel, Thailand, Malaysia and other countries or regions, and have successively completed multinational government orders, making unremitting efforts to fight against the global epidemic.
---
Post time: May-11-2022